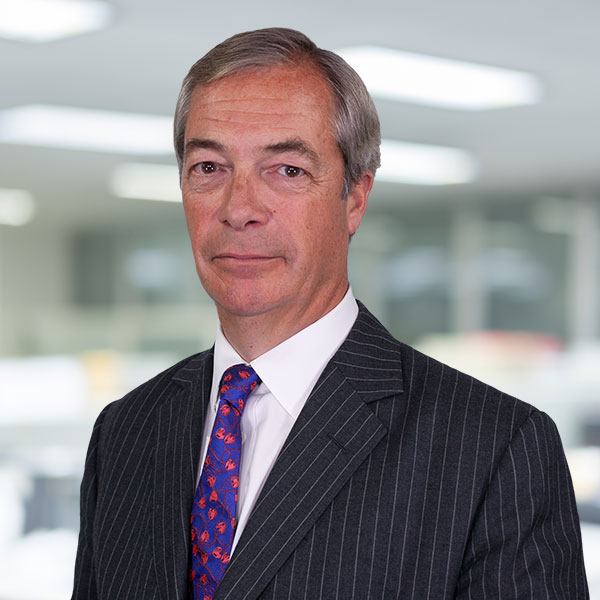 Nigel Farage Founder,Fortune & Freedom
So, you're worried about Britain's inflation problem…
Well, you're not alone.
I'm worried too.
As are the clueless powers that be…
Today we face the biggest squeeze on our finances in over half a century…
And we are seeing our wealth evaporate before our eyes.
Sky-high inflation is the greatest threat to your financial well-being you have ever faced…
A disease of money that could shatter your retirement dreams.
After all, can you maintain the lifestyle you've worked hard to enjoy if inflation continues to stay in the double digits?
Could you still 'down tools' at 67 (hopefully earlier) if you lost 30%… 40%… 50% of the value of your investments?
Like prices, anxiety over money is soaring:
Three quarters of us fear the cost of living crisis will send a wrecking ball through our hard-earned retirement plans…
Six out of ten people believe we'll have to work deep into old age.
As to why this is all happening, you will hear a lot of noise and excuses.
You'll be told it's the war…
The supply chain squeeze…
Covid…
In fact, the Governor of the Bank of England suggested 80% of the inflationary pressures are out of his control…
That he's 'helpless', for heaven's sake!
But while the financial establishment points the finger at everyone but themselves…
And the die-hard 'remainers' - needless to say - blame Brexit…
It's time to ask two hard questions:
Why is this really happening?
And what will you do if things GET WORSE from here?
Well, you'll get the answer to those two questions today, when you register for my daily newsletter, Fortune & Freedom...
And receive this FREE special report, The Inflation Survival Guide, with my compliments.
Inside your FREE Inflation Survival Guide, you'll discover:
The real reason why the inflation we're seeing now poses such a threat to our generation...
The hidden forces that drive inflationary price rises in the markets...
The one asset almost guaranteed to lose in an inflationary environment... and what you can do to protect yourself
CLAIM YOUR FREE INFLATION
SURVIVAL GUIDE NOW
I started my daily e-letter, Fortune & Freedom, because I believe our money is the new battle-ground for independence.
Because the truth is, without financial freedom, you're not really free at all, are you?
You may not know it but I used to be a metals trader. In fact, my father worked in the industry, as a broker. As his father did, before him.
So I know the importance of money and what it means to people's lives.
I also know there's a great deal of confusion around it...
About how and why it moves around the system...
And about what you can do – as the man or woman on the street – to position yourself on the right side of the markets, when things go south.
That's the confusion Fortune & Freedom aims to clear up for you.
I'm on a mission to make sure you're amongst the best-informed investors in Britain...
Which is why Fortune & Freedom is a daily e-letter.
It will be a constant in your inbox, keeping you up to speed so you never feel left behind.
CLAIM YOUR FREE INFLATION
SURVIVAL GUIDE NOW
To bring you this new daily broadcast, I've teamed up with the only people in the financial world I really trust.
Experts who have been in the business for years and really know their stuff. As you will see, like me, they're not afraid to call out those in power and hold them to account.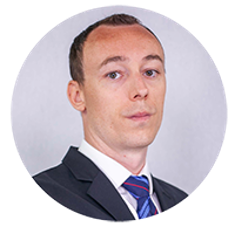 Nick Hubble Editor,Fortune & Freedom
You'll be hearing from Nick Hubble...
A seasoned investor and one of the shrewdest market analysts I've ever come across.
Nick knows all about financial crises and the machinations that drive them...
After all, he witnessed the collapse of Lehman Brothers in 2008 from the inside...
And ever since, he's been committed to exposing the lies, omissions and questionable policy decisions that have huge impacts on everyday investors like you.
Nick doesn't bow down to groupthink...
So I think you're going to LOVE reading his razor-sharp insights.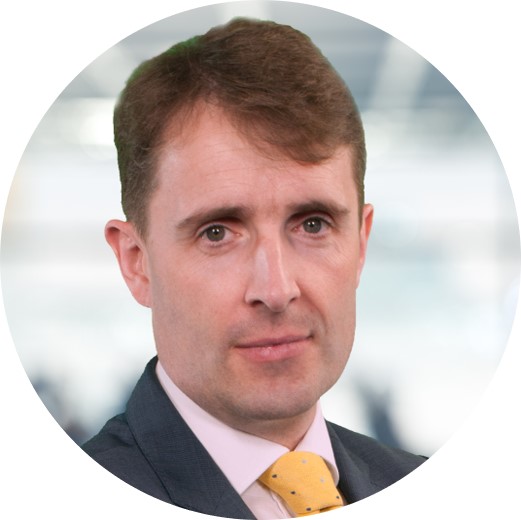 Eoin Treacy Editor,Fortune & Freedom
Also on board is my friend and colleague, award-winning wealth manager Eoin Treacy.
Eoin is another contributing editor to Fortune & Freedom, you will hear from occasionally...
And given that he's responsible for managing over $1 billion in funds for his clients, Eoin spends countless hours scouring the price graphs, peering at the charts, and working tirelessly to make sense of all the moves in the markets.
Few people have a better understanding of the financial markets than Eoin.
He's a world-respected trader and analyst – his industry-famous 'Chart Seminars' are taught to other wealth managers!
Which is why I think his insights – like Nick's – will be CRUCIAL in helping you understand exactly what's going on inside our financial system.
And then, of course, there's me...
I'll be drawing on my own deep experiences and contacts in the financial and political world, too.
In Fortune & Freedom, we'll never tell you what to think.
We'll never try to bamboozle you with jargon, like so often happens.
No, we'll speak to you in plain English that anyone can understand… to give you a true picture of the financial system here in Britain… and give you the insight you need to make your own decisions.
We'll show you how to avoid the threats most people won't see coming until it's too late.
We'll show you the opportunities and ideas to help grow your wealth in a New Britain, unleashed after Brexit.
And we'll show you that winning the referendum was only half our battle…
Because our next fight – to win back your financial independence – is just as important. And just as winnable.
Join this fight with me and I think you stand a much better chance of coming out on top.
Are you up for it? I think you are!
If I've pegged you right, you want to think for yourself.
You've had enough of being told what to do.
And this is a great time to join me.
Because those who leave their fortunes at the mercy of this market may rue it for many years to come.
That, I believe, is the stark truth.
So if you want to join forces with me, Nick Hubble and Eoin Treacy...
And you want to stand the best possible chance of staying ahead of the inflation that's eating away at so many people's retirement accounts...
Then subscribe to Fortune & Freedom today.
As soon as you sign up, you'll receive your free copy of our Inflation Survival Guide, direct to your inbox.
CLAIM YOUR FREE INFLATION
SURVIVAL GUIDE NOW
I'd like you to read this straight away.
Don't delay.
The time to take action is now.
Many thanks,

Nigel Farage Founder, Fortune & Freedom
PS We've been running Fortune & Freedom for over two years now. More than 39,000 people receive our email every morning. Over that time we've shared insights on everything from inflation, to wealth repression to opportunities in renewable energy, gold and even digital currency. And here's what those who read it think about what we've been doing: